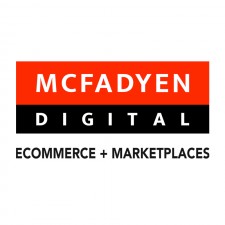 Online marketplace firm among the first round of global leaders to earn the rigorous Mirakl certification.
VIENNA, Va., July 16, 2020 (Newswire.com) - ​McFadyen Digital is proud to be among the first agencies to have Mirakl Certified marketplace specialists on its team. The Mirakl Certified Integrator certification is a new excellency benchmark created and administered by Mirakl, the only marketplace SaaS platform that empowers both B2B and B2C organizations to launch and grow an enterprise marketplace at scale. This certification tests applicants on their knowledge of the strategy, configuration, and integration capabilities of the Mirakl marketplace platform. Earning such a certification means the individual has mastered the configuration and operational aspects of the platform and can be viewed as a subject matter expert on the topic.
For Mirakl's customers, this certification signals that a partner's marketplace experts have demonstrated knowledge of the platform and can be trusted with the implementation and iteration of their project. This additional level of quality control signals a maturation of the Mirakl partner ecosystem and their commitment to maintaining a high level of quality when it comes time to deliver.
"At McFadyen Digital, we've been believers in both Mirakl and the online marketplace model for some time," says CEO Tom McFadyen. "Our customers demand scalable and flexible technologies in their digital commerce stacks. That's why Mirakl became such a natural fit for building online marketplaces. We're proud of our ability to deliver large-scale projects involving Mirakl and the certifications our team members have earned serves as proof of ours, and Mirakl's, commitment to excellence. "
"Marketplaces disrupt traditional business models, and operators need a unique set of technical and strategic skills to be successful. With this new certification program, it's even easier for our customers to hire the most qualified marketplace experts. We are excited to see so many members of the McFadyen Digital team getting certified, proving their expertise and commitment to the platform revolution," said Philippe Corrot, Co-founder and CEO, Mirakl.
McFadyen Digital and Mirakl have been frequent collaborators over the past few years, going live with online marketplaces in the retail, grocery, manufacturing, food services, and healthcare spaces. With several projects in-flight and even more McFadyen developers earning Mirakl certifications, the duo looks forward to helping many other organizations to platform their business with the online marketplace model.
To learn more about McFadyen Digital, visit www.McFadyen.com. To learn more about Mirakl, visit www.Mirakl.com.
About McFadyen Digital
McFadyen Digital is a global digital commerce agency with a 33-year history of innovation for more than 250 of the world's top brands. We deliver e-commerce, marketplace, digital marketing, and user experience services from our offices in North America, South America, and India. Across all practices, we help our clients reach their goals by developing award-winning, online shopping experiences backed by strategies that deliver bottom-line results.
For more information: www.mcfadyen.com.
Contacts
McFadyen Digital
Thomas Gaydos
CMO & Digital Marketing Practice Lead
engage@mcfadyen.com
Source: McFadyen Digital
Share: